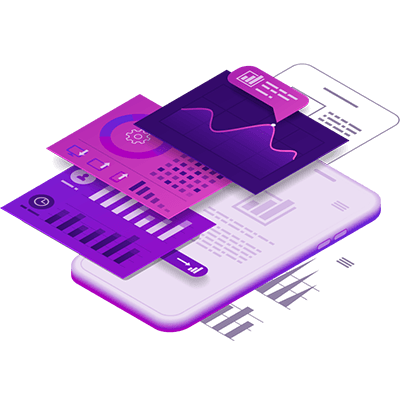 Salesforce development services

Customise your CRM to the next level.
Get custom features that empower your teams, from internal automation to commercial apps, with our Salesforce development services.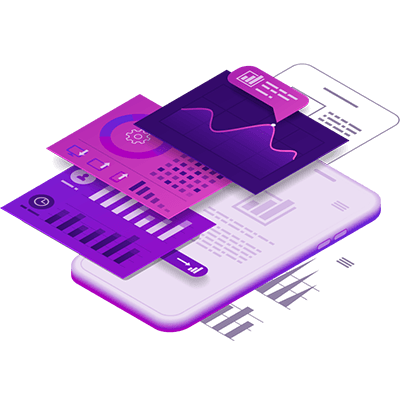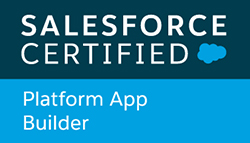 UK Salesforce development services
Empower your team with custom CRM
We specialise in providing custom Salesforce development services with flawlessly integrated data and a seamless user experience. The bespoke applications we create accelerate business processes while delighting teams with their ease of use.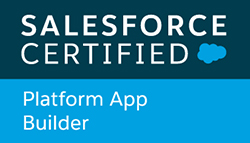 Agility
Get your customisation finished on spec, on time, and on budget with our agile development team.

Expertise
Partner with developers who have worked for both FTSE 100 giants and SMEs for 30 years.
Capability
Have custom solutions built with Salesforce APIs, Force.com, AppExchange, or for mobile.
Value
Benefit from our competitive day rates, designed with your time-to-value and ROI in mind.
Let's get your development project started.
Versatile Salesforce development services
Extend, streamline, automate, transform
Whether you want to supercharge internal processes or build a commercial Salesforce app, our Salesforce development services support the entire lifecycle. You'll benefit from a comprehensive strategy and knowledge exchange that guarantee ongoing value from your custom solution.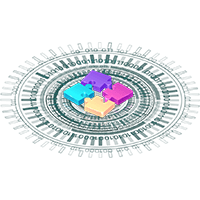 API development
Enable easy integration between Salesforce and bespoke or third-party systems with custom API development.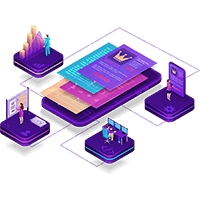 Force.com development
Automate complex business processes with the help of custom Force.com development of mobile or web-based applications.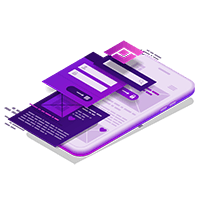 Salesforce1 development
Take the power of Salesforce wherever you go with mobile applications that are integrated with your existing systems.
Give your teams the perfect solution.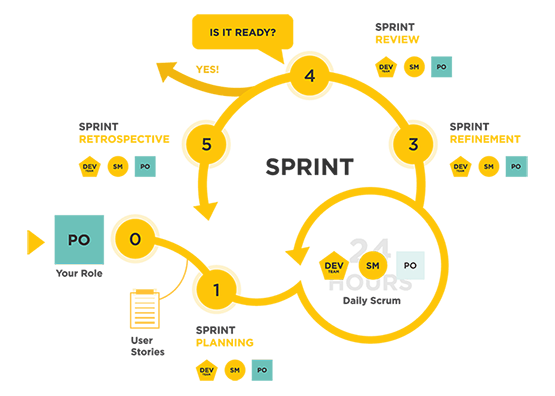 Smart Salesforce development process
Use agility to your advantage
Agile two-week sprints give our Salesforce development process transparency, flexibility, and rapid time-to-value. Your stakeholders stay in the loop and in control at all times, ensuring an ideal result. Each sprint consists of six stages that repeat until project completion.
1. Consultation
Every sprint begins with consulting your Product Owner (PO). The PO might be your CEO, your IT head, your end users, or a combination of all three. We'll work with your PO to define the product's features and release date. As the iterations progress, the PO will have the chance to adjust the software's features and priorities.
2. Planning
At this stage we clarify the work to be done in the upcoming two-week sprint. If necessary we'll make adjustments to the project road map to take into account any changes.
3. Stand-ups
We prefer to work in two-week sprints, with a stand-up meeting every day to discuss our progress. Two weeks is an ideal time frame because it gives enough time to complete important features while staying short enough to allow for fast adjustments.
4. Refinement
In the refinement stage we clarify the details of what will be achieved in the following sprint. This allows our team time to plan their work in advance and raise any questions.
5. Review
This is your chance to give feedback on the features that have been created in the current sprint. Our team will present their progress via Webex or screen share so you can request any changes for the next iteration.
6. Retrospective
The retrospective is a time for our team to look back on what went well and what could be improved. This culture of self-assessment empowers us to learn and improve continuously.
Get a quick estimate for your project.
Contact the custom Salesforce development team
Book a call with us to learn how we can optimise Salesforce for your business.