Restore your Salesforce
org to its full potential

Our Salesforce health check service will identify quick wins and long-term areas for improvement, providing:

Significant increases in productivity
Optimisation of business procedures
Alignment with security and best practice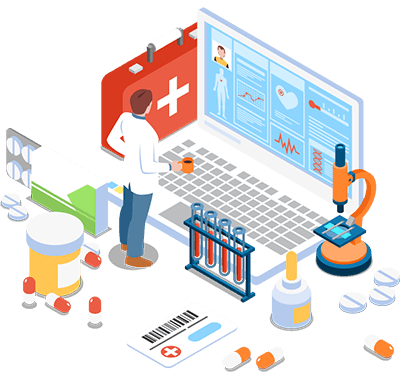 Why get a Salesforce health check?
Get more from your Salesforce investment

As your business priorities and processes evolve over time, your Salesforce CRM should flex to support them.
Our Salesforce health check service provides detailed advice on how to maximise the impact of your CRM, today and tomorrow.
You can rely on our decade of Salesforce Partner expertise to bring your ROI back up to scratch.
Is adoption falling?
We'll work with you to identify issues such as inaccurate reports and faulty processes.
Have you evolved?
We'll uncover any misalignments between you and Salesforce, with advice for change.
Is there a quick fix?
We'll point out Salesforce products that will quickly solve your challenges.

Are you secure?
We'll perform a technical analysis to uncover any data security and GDPR compliance issues.
Salesforce health check packages
Pick your Salesforce org health check

Whether you have a single Salesforce org with no integrations or a complex multi-cloud implementation, we have a health check package to match.
Our health check includes one to two days of Salesforce consultancy. First we'll arrange a 15-30 minute call to understand your eligibility. Then we'll provide the following:
A Salesforce consultant review of your existing Salesforce install, assessing from a user perspective
A system review including a user adoption appraisal, product and feature appraisal, and governance and management review
And at the end of the health check, you will receive:
A Salesforce recommendation report and action plan
A live review of the recommendation report, from one of our Salesforce consultants
Virtual training on Salesforce best practice principles
We also offer custom health check packages depending on the complexity and scope of the review of your Salesforce system. Our health check service can review organisations with multiple Salesforce systems, any number of integrations, and multi-cloud implementations.
Unsure which health check is right for you? We're here to help.
CRM health check features
In-depth Salesforce health check report

Our Salesforce org health check provides insight into your org's technical performance, security, and adoption. We'll also use these findings to assess how Salesforce could better underpin your business processes and objectives. The check is broken into two phases:
1. Assess the health of your org and your implementation
Gathering the feature areas, clouds used, and current implementations inside the Salesforce org 

Collecting the list of external systems and the catalogue of integrations that exist between Salesforce and said systems

Assessing the release lifecycle and the change management process that's in use with regards to Salesforce delivery
2. Check the quality of your implementation with automated tools
Code quality reviews

Industry leading proven practices utilisation

Trigger correctness

Test coverage and assertions

Others

Metadata quality reviews

Correct use of objects, fields, descriptions, and all relevant schema metadata

Correct use of Profiles, permission sets, roles, sharing and all relevant security metadata

Others

Measure user adoption

Identify other areas of improvement
Comprehensive Salesforce health check report detailing our findings

Documentation for all relevant information we have gathered about your current implementation
Documentation containing (not limited to) recommendations on the following areas:
Improving code quality

Improving metadata quality


Improving user adoption

All other areas we noted (e.g. performance, modularisation, completeness)

Release lifecycle and change management, including DevOps and delivery best practices

Indicative timelines and roadmap for implementing your personalised recommendations

Notable Salesforce challenges
Is it time for a CRM health check?

How can you know you're in need of a Salesforce org health check? See the most common signs below. If any of these issues appear, it's worth getting a health check to help you back on track.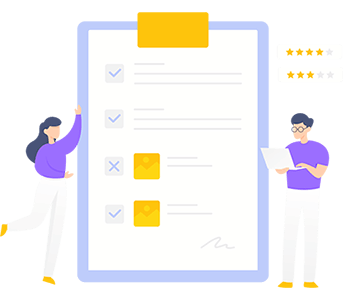 Your business processes have changed since Salesforce implementation

You've adopted new applications that require Salesforce integration

Your service or product offerings have diverged from Salesforce

Your Salesforce org isn't seeing as much adoption as previously

Your staff have reported that Salesforce isn't meeting user expectations

Your users are supplementing Salesforce with manual processes

Your Salesforce org has shown security vulnerabilities or GDPR issues

Your Salesforce reports and dashboards are unintuitive or inaccurate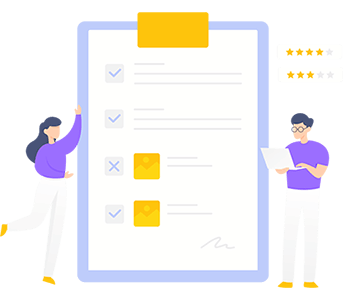 Do these Salesforce issues sound familiar?
Answers to your health check queries

Why might I need a Salesforce health check?
As the market evolves, your business naturally grows and changes with it. Therefore, the Salesforce implementation that was perfect a year ago might not be ideal for you now. This is the most common reason for a Salesforce health check. Another frequent concern is that your Salesforce org might have security vulnerabilities or GDPR compliance issues. In that case it's absolutely worth getting a CRM health check to put your mind at ease and fix any issues before they cause harm.
Can I perform a CRM health check myself?
We use a variety of automated tools, both provided by Salesforce and particular to ourselves, to accelerate our health checks. But it takes an experienced Salesforce consultant to understand the results and know how to rectify the issues that are thrown up. Because of the multiple facets involved — business processes, coding, security, and data — it isn't feasible for most businesses to do a health check themselves.
How often do I need a Salesforce health check?
This really depends on how much your business has changed. Certain industries, especially those with an emphasis on technology, evolve very rapidly. More traditional or less dynamic industries evolve at a slower pace. But whenever there is friction between how your Salesforce org works and your business works, you should get a health check to realign the two.
I've had a Salesforce health check. What next?
At the end of the check, we'll give you a detailed Salesforce health check report with actionable recommendations. Of course we'd be delighted to help you implement those recommendations. Our Salesforce team provides end-to-end development, integration, support, and training services.
Contact our CRM health check team
Book a call to find out we'll boost your ROI with an in-depth health check.